The COVID-19 crisis is confronting us all with health risks, social changes, and an uprooted daily life. But these new challenges should not deter us from ensuring that authorities are equitable when it comes to economic, health, and food security crisis measures.
From years of experience, we know how marginalized communities in particular suffer in times of crisis as existing inequalities and discrimination become worse. For example, the LGBT community that does not have access to health care. Or women without equal rights in many places who are structurally underpaid. They cannot afford not to go to work and therefore take extra risks.
We have also seen a worrying global trend of legislation that curtails freedoms and civil society. The advent of the COVID-19 pandemic could stifle critical voices even more. As countries and regions become ever more isolationist, global attention for essential human rights is decreasing. Now, governments are tempted to use this health crisis to tighten their grip on civil society as they increase their own power.
That is why we now – more than ever – need to rely on both national as well as international solidarity. While high income countries can inject billions into their economies, others cannot. Hivos is committed to call upon these governments to increase investments in the low and medium income countries, whose poor will suffer most from the virus.
This crisis shows how dependent we are on one another. We must not allow it to feed isolationism. The only long-term solution has to be a global solution. That means continuing to build an open and green society. A society where citizens can rely on independent information, the vulnerable in our communities receive support, and none of us neglect our work to ensure global commitment to the SDGs.
A vibrant civil society is essential in times of crisis.
News and views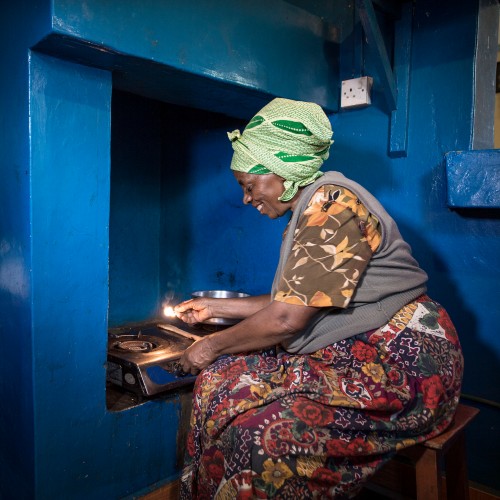 Energy access and clean cooking solutions must be part of COVID-19 economic recovery plans
The response to the Covid-19 crisis must not divert the world away from reaching the climate goals, a just energy transition and an equal and inclusive society, say Eco Matser, Sheila Oparaocha and Hon. Kandeh Yumkella. Read their opinion.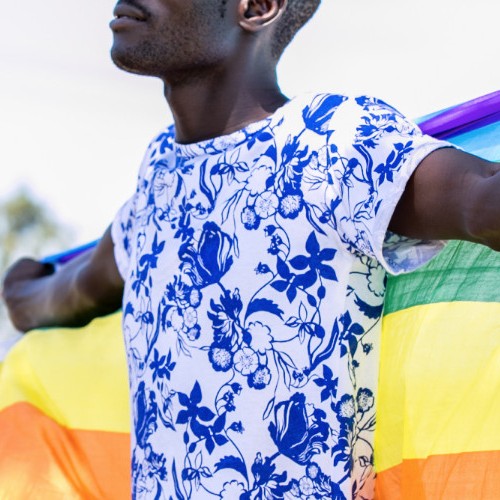 IDAHOT 2020: discrimination is on the rise during the corona crisis
"This crisis makes it clear once again that no disaster affects people equally. Groups that were already at the margins of society before the outbreak of the coronavirus are now being hit hardest," says Justus Eisfeld, specialist in sexual rights and diversity at Hivos. Three other Hivos specialists explain what they now see happening in their regions.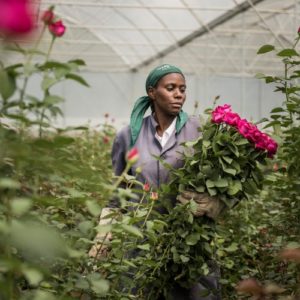 A sector worth billions whose employees now lack food and jobs
High food prices and loss of income have emerged as the major concerns for women working on flower farms in Kenya. A rapid assessment of the effects of COVID-19 by Hivos' Women@Work indicates that food security is a major concern mainly due to job losses and increasing food prices. Read the assessment.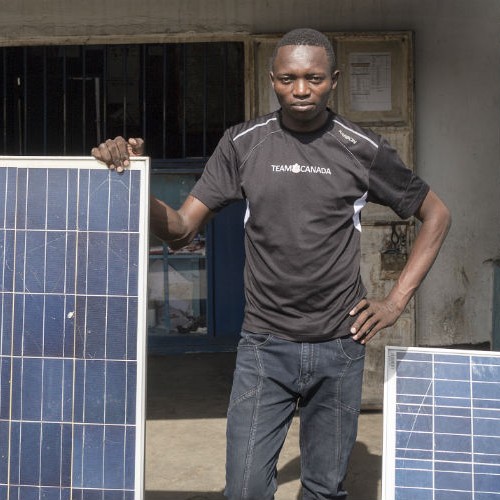 COVID-19 and the climate crisis: two sides of the same coin
The COVID-19 crisis and the climate crisis both show that human health and planetary health are intrinsically linked. But one thing is different: there'll never be a vaccine for the climate crisis. So we must create economies that serve everyone well and respect the planet's boundaries. Read the opinion by Carol Gribnau.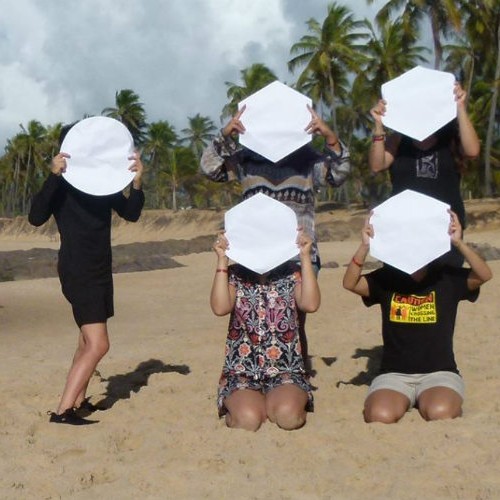 Will COVID-19 lead to the de-medicalization of abortion?
Women Help Women runs a platform that facilitates direct access to safe, self-managed abortions. While Women Help Women's Kinga sees how women around the world are disproportionally affected by the corona virus and the measures taken to prevent its spread, she points out that these social restrictions are also creating a much-needed rationalization of abortion policies. Read the story.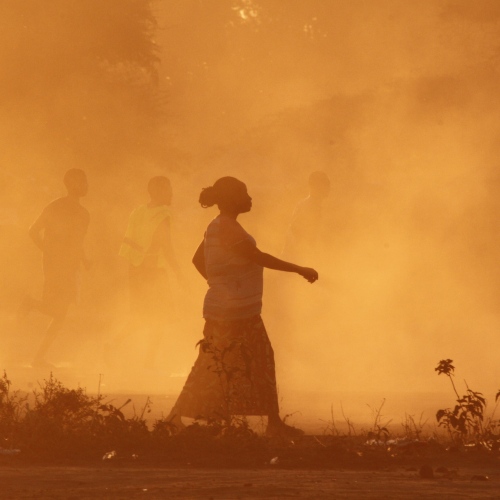 Caught between the monster on the street and the monster at home
Recent reports from several countries suggest staying at home increases incidences of domestic violence. Especially in homes where the distribution of power and resources between men and women is unequal. The consequences of response measures to the outbreak have thus left many women wondering which risk they would rather take, the virus or the violence. Read the blog by Vimbai Chandaengerwa.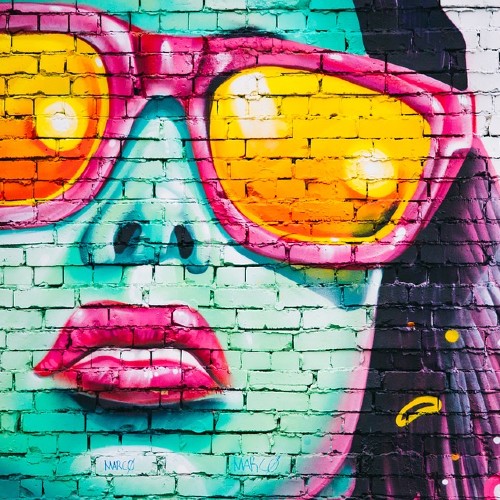 The crucial role of arts and culture in a time of global crisis
Arts and culture are crucial in a time of global crisis. And we're not alone in thinking this. Together with the DOEN Foundation and Prince Claus Fund, we affirm our continuing support for artists and cultural organizations. "We all need inspiration to help us work through difficult times and imagine a different future." Read our full message of solidarity.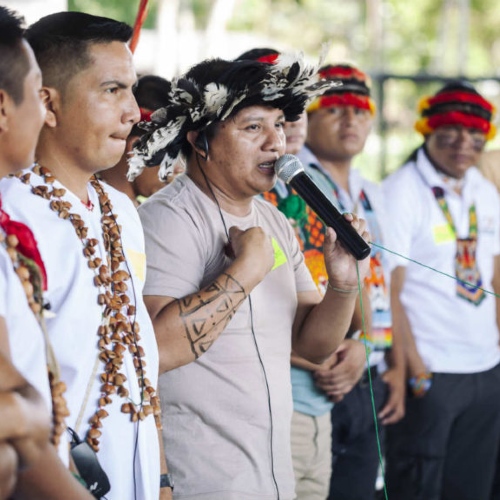 COVID-19: An additional threat to an already endangered Amazon
While the final effects of the virus are still unknown, it is clear this crisis will disrupt lives everywhere. This is particularly true for the Indigenous Peoples and local communities in the Amazon, a region that has become increasingly more accessible because of deforestation and the push for natural resource extraction. Read the update from our All Eyes on the Amazon program.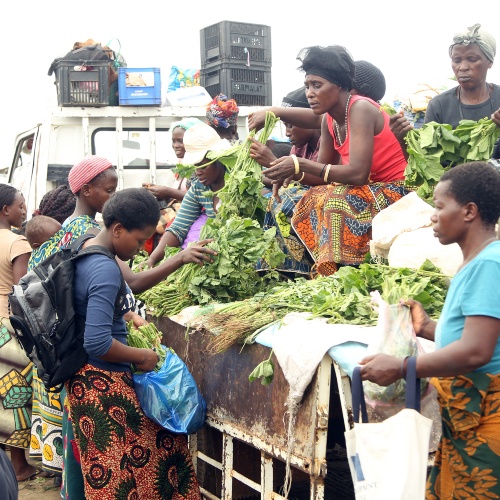 A wake-up call to rebuild our global food system
Instead of treating the COVID-19 outbreak as a stand-alone crisis, we should acknowledge that it is a symptom of something larger. Namely, the disruption and destruction of natural ecosystems and biodiversity, which has brought us much closer to wild animals – and their viruses. And our globalized food system is a strong driver of this destruction. Read more.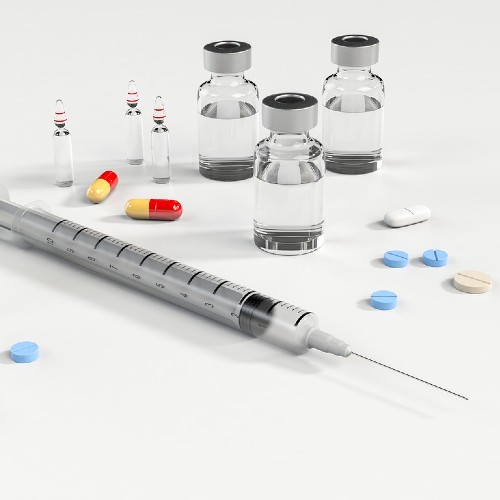 The crucial role of open contracting
While governments struggle to keep their health systems afloat, stocks dwindle and prices of medical equipment surge. In response, the call for transparency and accountability in health procurement is growing. A call that is shared by Hivos' Open Contracting partners in Latin America, who stress the urgent need for open government principles and human rights to be at the core of the response. Read more.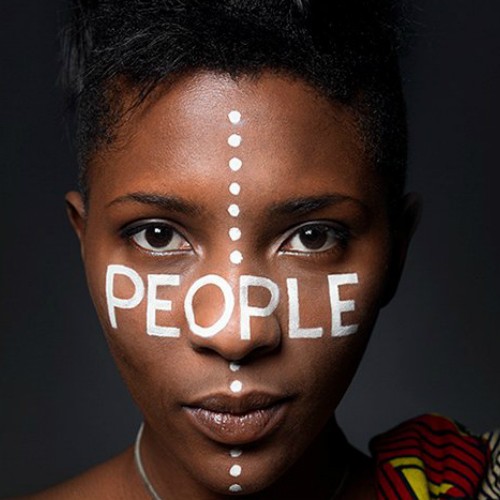 The COVID-19 crisis requires national and international solidarity
In a joint appeal, Hivos and over forty development, human rights and emergency aid organizations argue that support for developing countries and civil society organizations in those countries should be part of the Dutch government's emergency measures to combat COVID-19. Read the appeal.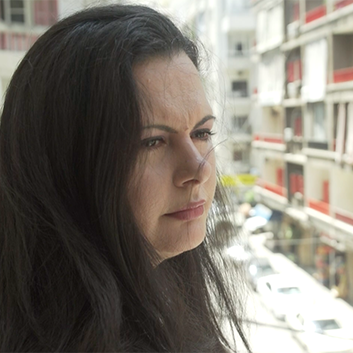 A heart-wrenching letter from one of our Syrian partners
"After surviving the horrors of war for nine years, all that time fighting for peace, human rights, and democracy for the Syrian people, it is this pandemic that frightens me the most." These are the words of Rajaa Altalli, a Syrian women's rights activist, and co-founder and co-director of Hivos partner the Center for Civil Society and Democracy (CCSD). Read her letter.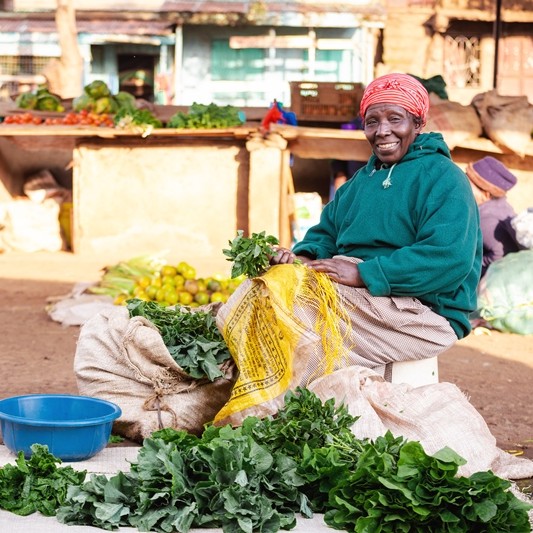 What lockdowns mean for food security in East Africa
Parts of Africa were already plagued by desert locusts, but before these could be tackled, the new corona virus arrived. This has created a double pandemic for some parts of the continent. Now more than ever, we have to fight against all actions that disrupt nature and its resources. Read more.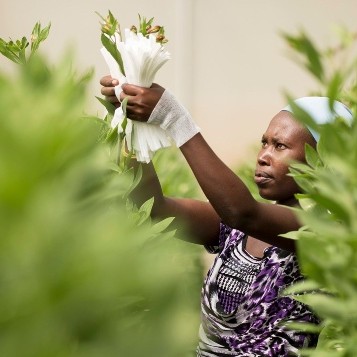 Ramifications of COVID-19 for workers at the beginning of the supply chain
As COVID-19 unfolds and drastically affects all aspects of our lives, it has brought to light longstanding problems in global supply chains. Low wages, reliance on casual labor, gender inequality, and a lack of social protection make people at the beginning of supply chains suffer the most. Now is the time to demonstrate global solidarity and rethink our unsustainable supply chains. Read more.
Making civic space resilient
Hivos and Cordaid launched Making civic space resilient, a new report about the resilience of civic actors. At this critical moment, it is crucial to keep in mind how some people are creating sparks that ignite positive flames. Whether inspired by their artistic talents or their religious motives, they touch people around them, even in the most repressive situations, and collectively transform their societies for the better.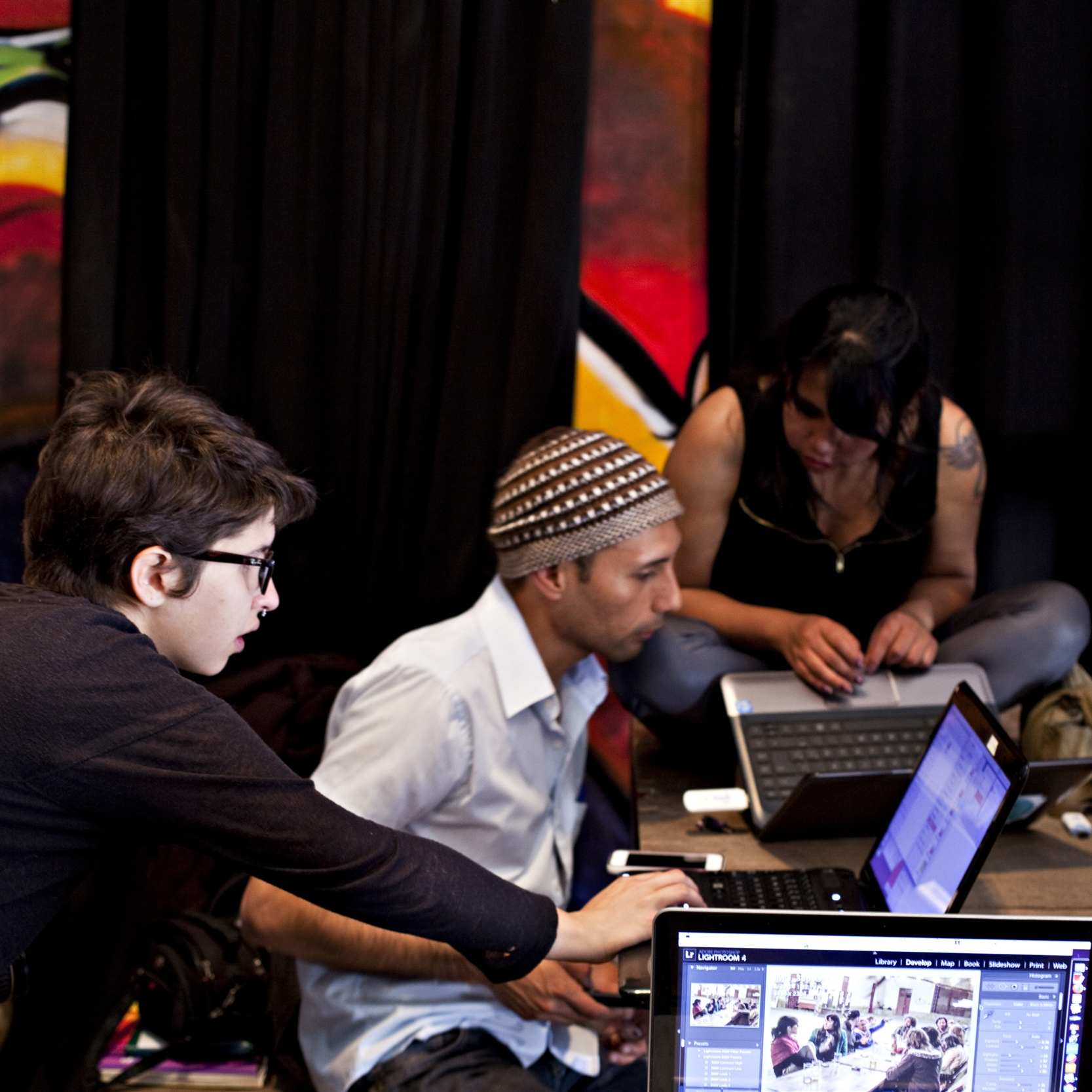 First Aid Kit for digital emergencies
Around the world, people are being advised or obliged to work from home. Most of them rely on digital tools to do this and communicate with others. But how to stay safe? The Digital First Aid Kit helps activists, human rights defenders and journalists handle common digital security attacks.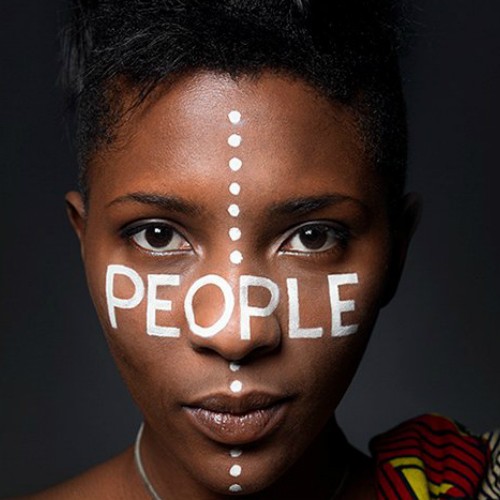 Message to our partners
We at Hivos are looking into how we can limit the consequences for you, our partners, and the people and communities you support. All Hivos staff are working hard to map out the anticipated impacts of the COVID-19 crisis for our programs, and in particular for you, our civil society partners. We are also doing our level best to ensure that vital business processes, such as payments, continue. Read more.